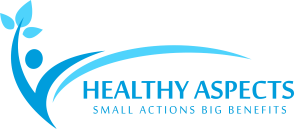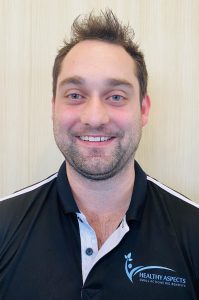 To improve lives through better health by focusing on the 3 aspects of health:
Physical
Mental
Social/Support
To change the lives of 100,000 locals by 2025 by empowering them to be the best version of themselves.
We also donate 1 meal to a struggling West Australian family for every one on one appointment we see.
We show up
We have fun
We keep it real (things happen in life)
Progress over perfection
We empower you to achieve the results you desire
Matt founded Healthy Aspects in 2019 when he wanted to create a bigger impact on the health of his local community. Matt specialises in using exercise to help manage PCOS, diabetes, fibromyalgia, mental health as well as exercise in the treatment and management of cancer.
Matt is the author of the Guide to Exercise and PCOS and has launched a world wide program to help this population manage their symptoms and improve fertility outcomes. Matt has also previously worked with elite sporting teams in AFL, Soccer and Rugby Union.
Since graduating from the ECU in 2014 with Bachelor of Science (Clinical Exercise Physiology), which followed a Bachelor of Science (Exercise Science) in 2013, Matt has worked locally within multidisciplinary teams at private hospitals and Gyms.
With a background in competitive swimming and soccer, Matt's other special interests include sport performance, recovery and rehabilitation. When not helping people in the clinic, you'll find Matt at the gym, watching Watford or the Eagles or attending local comedy events.
Qualifications and Additional Training
Accredited Exercise Physiologist, AEP
Accredited Exercise Scientist, AES
TAFE Cert 3 & 4 (Personal Training)
Current Senior First Aid
Current Advanced Resuscitation Training Certificate
Call us on 9563 1480 to make an appointment with Matthew.