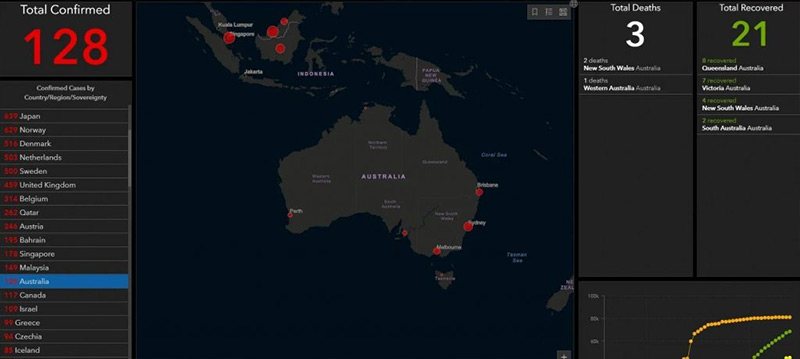 What does Pandemic mean?
Pandemic, from the Greek word pandēmos (pan "all" and demos "people"), is the term used by experts to describe a disease epidemic that has spread across a large geographic region or the whole world.
But despite the fear the word evokes, "pandemic" refers to the spread of a disease, not its potency or deadliness.
What is the situation in Australia /Western Australia?
As per government released figures on the 11th March 2020 at 11:00 hrs there are 112 confirmed cases Australia wide, of which 24 have recovered. In WA there are 6 cases with one death and no locally transmitted cases.
What can I do to help myself, my family and my community?
Keep yourself informed with updates from the Department of Health and comply with the notifications from the Department of Health or your doctor.
The main key is to limit the fast spread of infection There is evidence to suggest that this is helped by public health measures as social distancing and quarantine. Through aggressive sanitation, handwashing, respiratory etiquette and public health measures we can keep the number of infected people low and to a manageable level.
Maintain respiratory etiquette, stay home from work and school if you are sick, wash your hands often or use hand sanitiser.
If we don't and new infection rates are uncontained, in the worst-case scenario we could go down the path of Italy where the number of cases overwhelm the resources leading to far higher death rates.
What should I do if I am unsure or need advice about my specific condition?
Please seek medical advice over the telephone if you fit into the criteria or are unsure. You can call Coronavirus Health Information Line on 1800 020 080 Or call us at Butler Family Practice on 9563 1480 (please do not come into the surgery).
What are these fever clinics?
These are clinics set up for you to attend in case of suspected infection.
Royal Perth Hospital – Ground Floor, Ainslie House, 48 Murray Street, Perth
Sir Charles Gairdner Hospital – C Block, Hospital Avenue, Nedlands
Fiona Stanley Hospital – Bedbrook Row, north-eastern end of Hospital, Murdoch
Who should attend?
People with fever and respiratory symptoms such as a cough or sore throat (you may or may not have a fever)
AND:
have returned from overseas travel in the last 14 days OR
are a contact of a confirmed COVID-19 case OR
believe they have may have been in close contact with a person infected with COVID-19.
Who should avoid?
Do not attend unless you have symptoms AND meet the above criteria.
People presenting at COVID clinics may be infectious.
People who don't have symptoms will be turned away and asked to self-monitor for symptoms.
If in doubt please call us at Butler Family Practice on 9563 1480 (please do not come in, you may put other people at risk and increase the chance of the disease spreading).